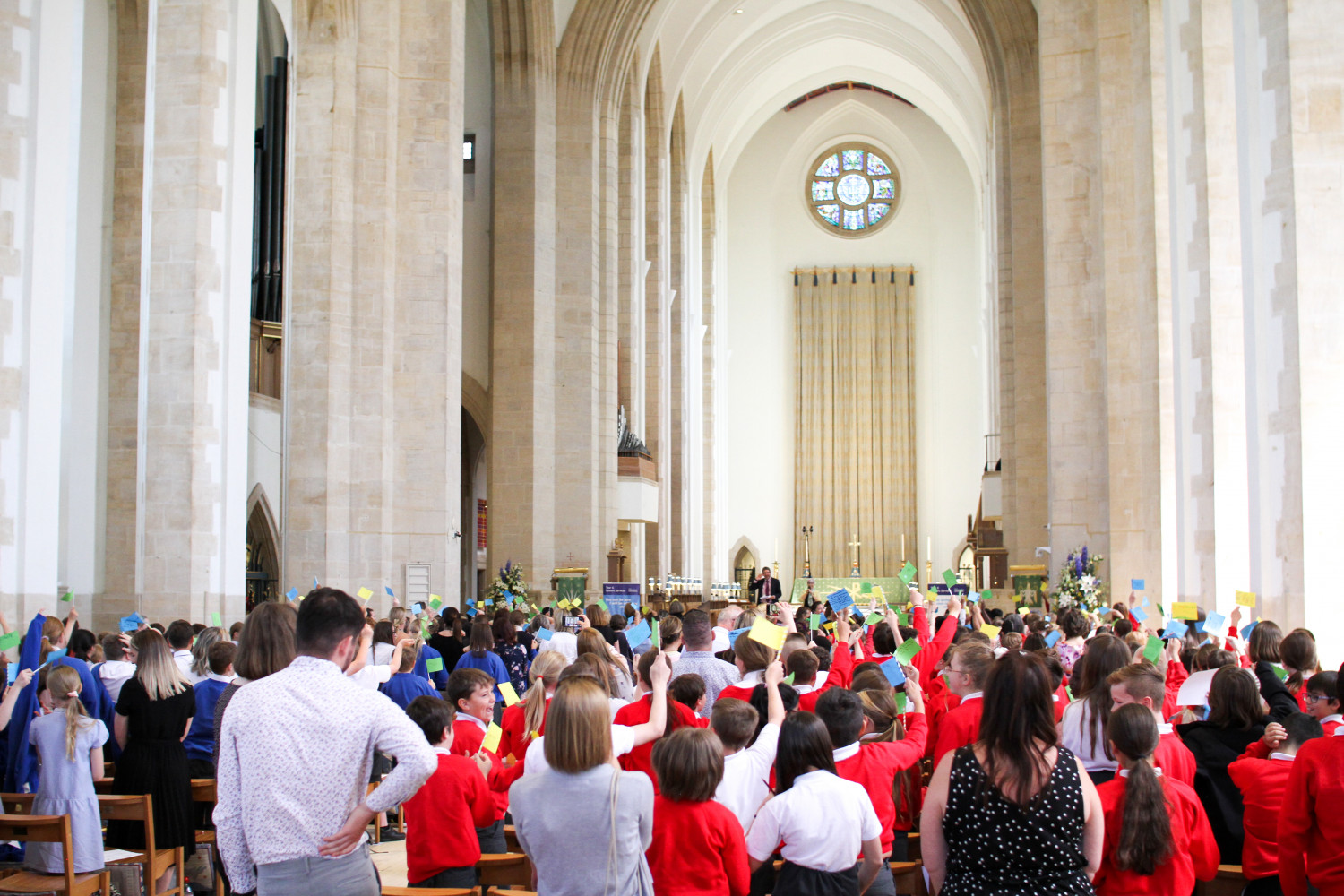 Guildford Cathedral is the 'Mother Church' of the diocese with a unique and high-profile ministry.
Relatively speaking, it is a modern cathedral, having been consecrated in 1961. Its construction could not have happened without the generosity and support of the local community. Read more about the Cathedral's history.
Today, as well as the rhythm of daily worship, Guildford Cathedral maintains a regular programme of arts, events, lectures, workshops, exhibitions and concerts.
It is a place of welcome for visitors from all over the world, as well as hosting diocesan and civic services. It remains a place of learning for schools and many others, offering school visits, a theological library and many helpful resources.
The most senior person in the Cathedral's staff is the Dean, the Very Revd Dianna Gwilliams, who is also a member of the Bishop's Senior Leadership team.
There is a warm welcome for all at Guildford Cathedral. Visit the website to learn more.