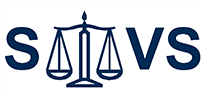 The Surrey Appropriate Adult Volunteer Service offers support to vulnerable adults and young people who find themselves detained in Police custody.
The role of the Appropriate Adult is not to provide legal advice but to offer impartial support and be a friendly face in the absence of a family member or carer to people who may be feeling frightened, bewildered, and confused in an unfamiliar situation.
Being an Appropriate Adult is a challenging, fulfilling and often rewarding role. You don't need previous knowledge of legal procedures or social work. The diocese provides this service to Surrey Police, funded by Surrey County Council, Adult Services and the Surrey Youth Justice Service.
If you would like to find out more please contact info@savvs.org or 01483 790311.